Encompass HK specialises in curating SDG experiential-learning workshops and experiences for our clients. We provide personalised training that includes pre-event introduction, post-event surveys and interactive elements to achieve defined training goals.
Some of the personalised programs we have curated includes:
Whole-day SDG training program – Using the University of Hong Kong as a SDG model  to develop collaboration-focused critical thinking strategies.
System thinking workshop – Using food waste as an example, we practice system-thinking to explore and build the strategies suggested by the SDG 12 commitment in order to foster insightful understandings, attitudes and behaviours with regards to responsible consumption and production.
Music therapy & mental health awareness – M

usic therapy and singing bowls are used as means to relieve stress and increase awareness for mental health awareness.

Eco tours & clean-ups/Plogging

– Organize day and night tours in country and marine parks to explore the rich biodiversity of Hong Kong. We also organise clean-ups and plogging events that educate participants on biodiversity..
Sustainable tastings & responsible consumption  – Using daily food items such as coffee, (biodynamic) wine and chocolate as talking points to discuss responsible consumption and fair trade.
Farm-to-table meal – A farm-to-table experience that highlights the importance of sustainability and composting.
Circular and Doughnut economy –

Using global and local examples to discuss the latest sustainability concepts.



Climate change and Wine/Coffee/Tea, Climate Justice, Eco-anxiety and Climate communication  – Using a variety of intersectional perspectives with practical examples to discuss climate change.
We can organise personalised training programs that are tailored to your needs. Please contact us for more information.
Encompass HK offers educational talks on topics ranging from design and systems thinking to circular economy and doughnut economics. All the workshops can be tailor made to your particular needs and interests.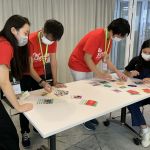 Encompass HK climate change workshops offer an interactive and engaging way to understand important sustainability topics such as climate justice, HK biodiversity and sustainable consumption.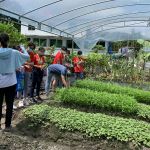 Encompass HK educational eco-tours combine elements of nature, geology, ecology, sustainability, culture and heritage and are led by experienced guides. It's a great way to see a new side of Hong Kong!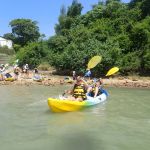 Encompass HK sustainable tasting workshops offer an interactive and fun way to understand about sustainability and fair trade through coffee, wine and chocolate tasting.