Learning the Sustainable Development Goals doesn't need to be boring! 2030 SDGs Game a multiplayer, card-based game that simulates taking the "real world" into the year 2030. Created in Japan now rolling out to the rest of the world, you will be able to understand more about the purpose of the SDGs and reflect the impact of your individual choices with this card game. You will be working together and in groups, exploring how to create a prosperous, fair and sustainable world.
Encompass HK has been delivering 2030 SDGs Games to The University of Hong Kong, Dream Impact, Enrich, Grassroots Future, LUI Che Woo Prize, Youth Arch Foundation since 2021. Take a quick look at what we have to offer in this HKU video on Gaming for teachers, or the reflection by our participant from the LUI Che Woo Prize on Headline Daily.  (English translation of the article here).
Design thinking is a process that helps to find solutions to everyday problems. It involves a few stages: empathise, define, ideate, prototype, test. In this session we will use Design Thinking to allow participants to explore solutions to issues identified by the SDGs. Participants will be working in groups to brain storm solutions, testing prototype and demonstrate their work to others.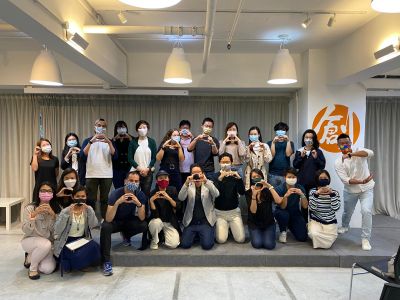 Circular Economy and SDGs
Circular Economy is an alternative to the traditional linear model in which products are made, used and disposed of. In contrast, the Circular Economy model aims to recognise value and eliminate waste by maintaining products, using them for longer, and using waste from one product to maintain another.
This is a fun, engaging talk to introduce circular principles using hands-on exercises and real world examples to discuss the relationship between circular economy and the SDGs.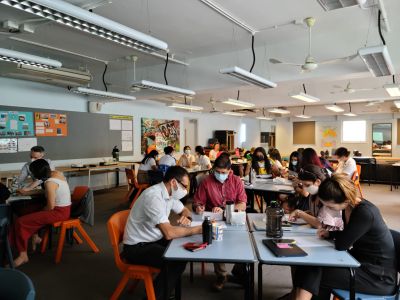 The SDGs can be used as a framework and tool to support students develop their research, critical thinking, problem-solving, systems thinking, self-awareness, and communication skills. Students need these 21st-century skills to be better equipped to take action and make a change. Teaching and exploring SDGs can also support students in finding their identity and purpose.
Teaching SDGs promotes creative and innovative practices in school curricula and pedagogy through project-based learning approaches and other engaging education tools. Teaching SDGs bridges subject divides – it is not simply an interdisciplinary theme, but a topic that requires us all to wear different hats and to appreciate those that wear other hats more comfortably than we do.
Download our pamphlet to learn more.
Flexible workshops on Sustainable Development Goals
Encompass Hong Kong is committed to helping organizations to achieve Sustainable Development Goals, other than our standardized workshops on understanding, measuring and reporting on SDGs, we also work with students, NGOs and organizations through experiential learning and different approaches to empower individuals with the tools and knowledge to take actions on SDGs in their daily life. We work with a team of consultants that can offer training solutions for diverse needs. Please contact us for more information.