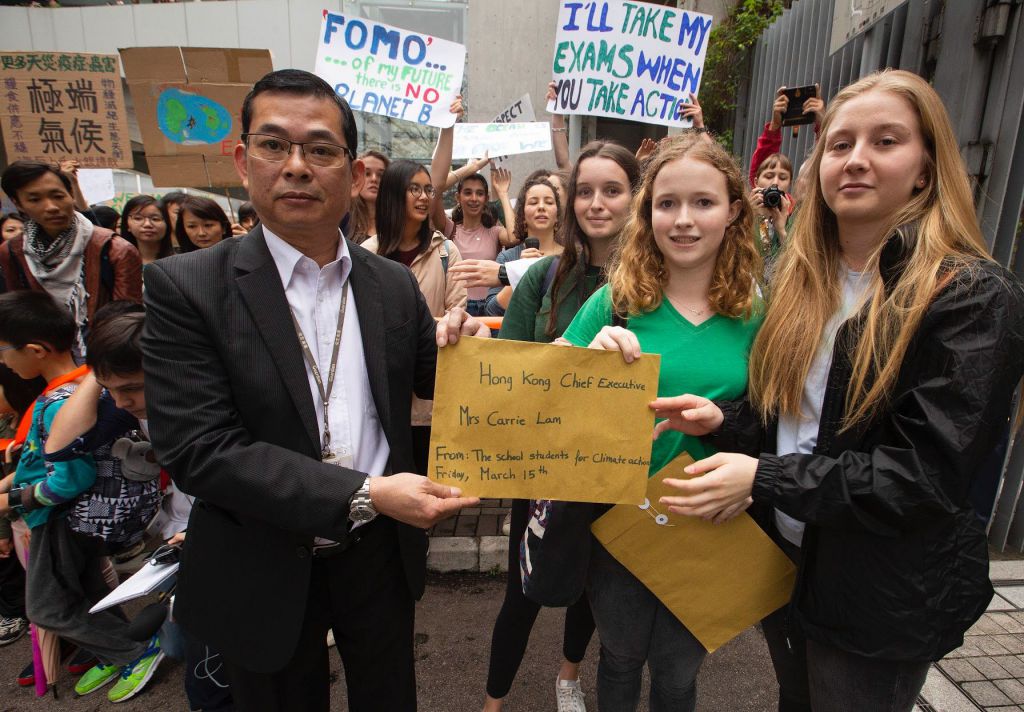 Zara Campion – Sustainability Intern at Encompass HK
Having grown up in Hong Kong, I have witnessed the detrimental effects caused by climate change as well as it's increasingly severe consequences.
This led me to start changing little things in my lifestyle. The aim was to reduce my own personal carbon footprint, so I tried my best at reducing my consumption levels (buying second-hand clothes, eating less red meat), recycling and using public transport as much as I could.
I was also fortunate enough that there was a sustainability council already established within my school. Through joining, I was able to meet like-minded students who were also passionate about attempting to solve bigger issues to make our school more environmentally friendly. We successfully managed to ban straws, plastic lids, plastic cutlery and put a minimum threshold of 24 degrees to the air-con temperature so that energy could be saved.
Then in my final year, friends and I thought that Hong Kong should also be involved in the climate strikes, started by Greta Thunberg. We quickly got planning and managed to organize a strike where 1000 students attended. I am now reading geography at Durham University where I hope I will continue to help minimise the effects of climate change where ever possible.
職員訪問:
Zara,Encompass HK的可持續性實習生
生長於香港,我見證著氣候變化產生的不良影響和引致的嚴重後果。
這使我開始改變生活上的小習慣以減低我個人的碳足跡。如我努力嘗試降低我的消費水平(買二手衣服,少吃紅肉),回收物件和盡量乘搭公共交通工具。
幸好,我的學校早已有可持續發展學會。經過參與它舉辦的活動,我能夠認識到與我想法一致的同學,都是有熱誠嘗試解決氣候問題。我們成功在校園走飲管、膠蓋、膠餐具和限制冷氣機最低溫度為24度以節省能源,令我們的學校更加環保。
在我最後一年的大學生活,我和朋友都認為香港應參與由Greta Thunberg發起的「為全球變暖罷課」。我們很快就完成規劃,成功舉辦到一場超過千名學生參加的罷課。現於杜倫大學修讀地理學的我,希望能繼續為降低氣候變化的影響出盡每一分力。